Over the next twelve days, Urban Gear Works will be posting a wish list for the auto industry. Here's Day Eleven:
Cadillac ELR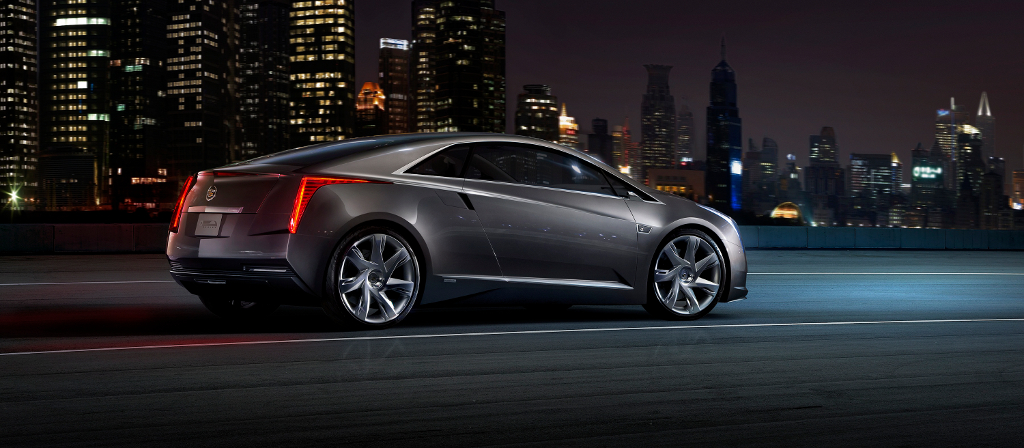 The Urban Gear Works Twelve Days of Christmas are almost over! Today's wish features an upcoming car we couldn't be more excited about - the Cadillac ELR. The ELR is the production version of the Cadillac Converj concept. While it looks very similar to the CTS coupe, (and that's not a bad at all) the ELR skins Cadillac's "Art and Science" design language over the Voltec architecture to create GM's first premium electric vehicle. In our opinion, this is one of the best ideas GM has had in a long time. The Volt is very good in its intended role, but a premium vehicle would help justify the necessary price tag. In addition, platform sharing should help reduce the cost of all GM vehicles using the technology. The market is ready, too. Tesla has a waiting list months long for the Model S, and the Karma has been a bit "hotter" than Henrik Fisker would have liked. These newcomers have proven that the iPad generation is ready for a stylish electric vehicle, but the market hasn't been able to meet demand. The General has an excellent opportunity to take the lead with the ELR.
Like many alternative/electric vehicles, the ELR is perfectly suited to city living. Gas is expensive, driving is frequently the low speed, stop-and-go variety, and trips are rarely more than a few miles. Like the Volt, the ELR has an added advantage over pure electric vehicles like the Tesla: its on-board gasoline engine means that it has a unlimited range. The fact that pure-electric vehicles still require hours to recharge is a major sticking point for many potential buyers. The ELR has the ability to operate in electric-only mode for daily use, but is still capable of a multi-state road trip when necessary.
However, there is a major paradox when it comes to electric vehicles and city life. While electric cars are well suited to city driving, they need a place to recharge. This excludes many people who would otherwise be well suited to a car like the ELR. In many parts of Chicago, parking is majority street-side or in public garages, with no place to connect a vehicle charger. There are a few parking garages near the city center that provide charging stations, but for the most part, owning an electric vehicle also requires owning a private garage. It seems unlikely, given that the city of Chicago is already selling or taxing everything it can just to stay afloat, but it would be wonderful to see a plan for street-side charging. If the city can't, it seems there could also be an opportunity for a private company. Also, with so many new high-rises touting various "green" certifications, it would be a great step forward if planners could at least build provisions for future electric charging into the parking structures. With the ELR already confirmed for production, our biggest wish is just that charging in the city will become more widespread.
Subscribe to ELR official updates here.
ELR Image © General Motors
Read Day One | Day Two | Day Three | Day Four | Day Five | Day Six | Day Seven | Day Eight | Day Nine | Day Ten